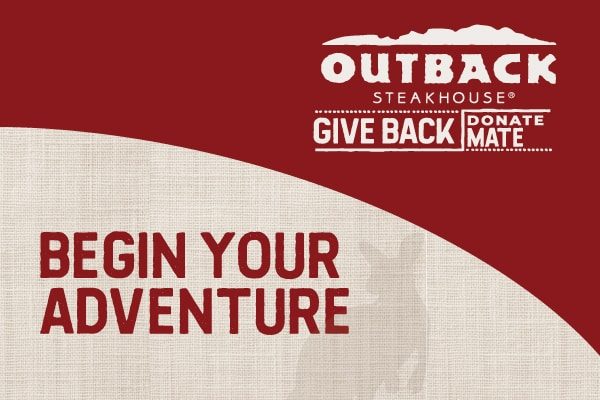 There's never been a better time to stop by your local Outback Steakhouse! And The Blood Connection is giving you an easy way to eat for FREE.
TBC and Outback Steakhouse are working together to spread the word about blood donation. Partnerships like this are essential to the community's blood supply. Outback Steakhouse's enthusiasm to partner with TBC to host blood drives has helped TBC reach new donors and save more lives!
On December 1, 2022, select Outback Steakhouse locations in the Carolinas will host The Blood Connection for a collective blood drive. Blood donors will receive a $20 Outback eGift card and a free Bloomin' Onion. After donating, donors can walk right in and enjoy a free dinner at Outback, a 'thank you' for saving lives!
Find a Mobile Blood Drive
December 1st at select Outback Steakhouse Locations
Click on the Location Name to make an appointment. 
South Carolina 
1646 J.B. White SR Blvd
252 F Harbison Blvd.
110 Dunbarton Drive
715 Johnnie Dodds Boulevard
1721 Highway 17 North
2113 Boundary Street