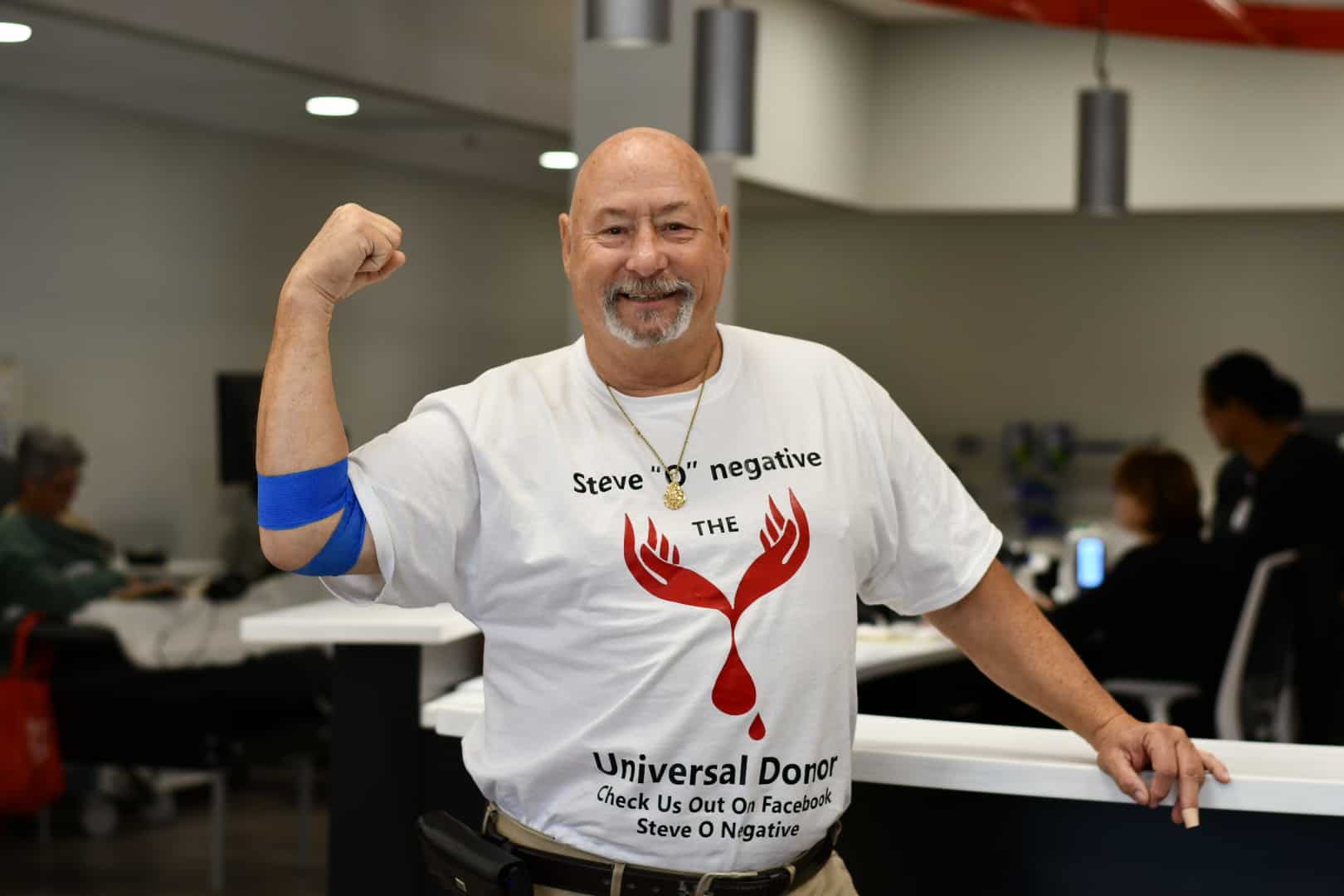 TBC Helps Veteran Donate Blood in Every State 
Steve Harrell is a true example of what commitment looks like. As a U.S. Army Veteran, he knows a thing or two about dedication and service. And now he's on a mission to donate blood in every state. On the surface you may think, ok…that's doable. That's just donating 50 times right? But the whole thing will take about 7 years! Not your typical road trip… But nonetheless, Harrell hopped into his trusty RV and took off on a journey riding all over the nation, saving local lives along the way.
"You might be walking down the street one day and that person right there…you may have saved his or her life," said Harrell.
Harrell clearly has a servant's heart. Now retired, he says he's driven by his passion to give back to the communities that make up the great nation he served in the Army. And on one of the most patriotic days of the year, Veteran's Day, Harrell landed in Arden, NC to donate blood at the TBC donation center there. His goal to only give to community blood centers is what led him to TBC.
"If you want to be a hero…you can do that right here at home," Harrell told TBC. "People that give blood are heroes too, they're saving lives every time they donate."
With the help of TBC, Harrell checked the 10th state off his list: North Carolina. He donated again in January with TBC in South Carolina to check the box for state #11, as one of the first donors to give at the new North Charleston Donation Center. The Jacksonville, Florida native spends his time between donations getting to know veterans in the community, since he can only give blood every 56 days. 
TBC is honored to be a part of Harrell's mission. Because of that inspiration, TBC vowed to give $10 for each center donor who gave on Veterans Day to the Wounded Warrior Program, an organization that works with local companies to hire veterans. Thanks to donors who gave on 11/11 like Harrell, TBC plans to donate $3,380 to the organization! 
To those who have served, thank you. To our blood donors, thank you. To Steve Harrell, thank you for including TBC in your mission. Our communities are better because of all of you!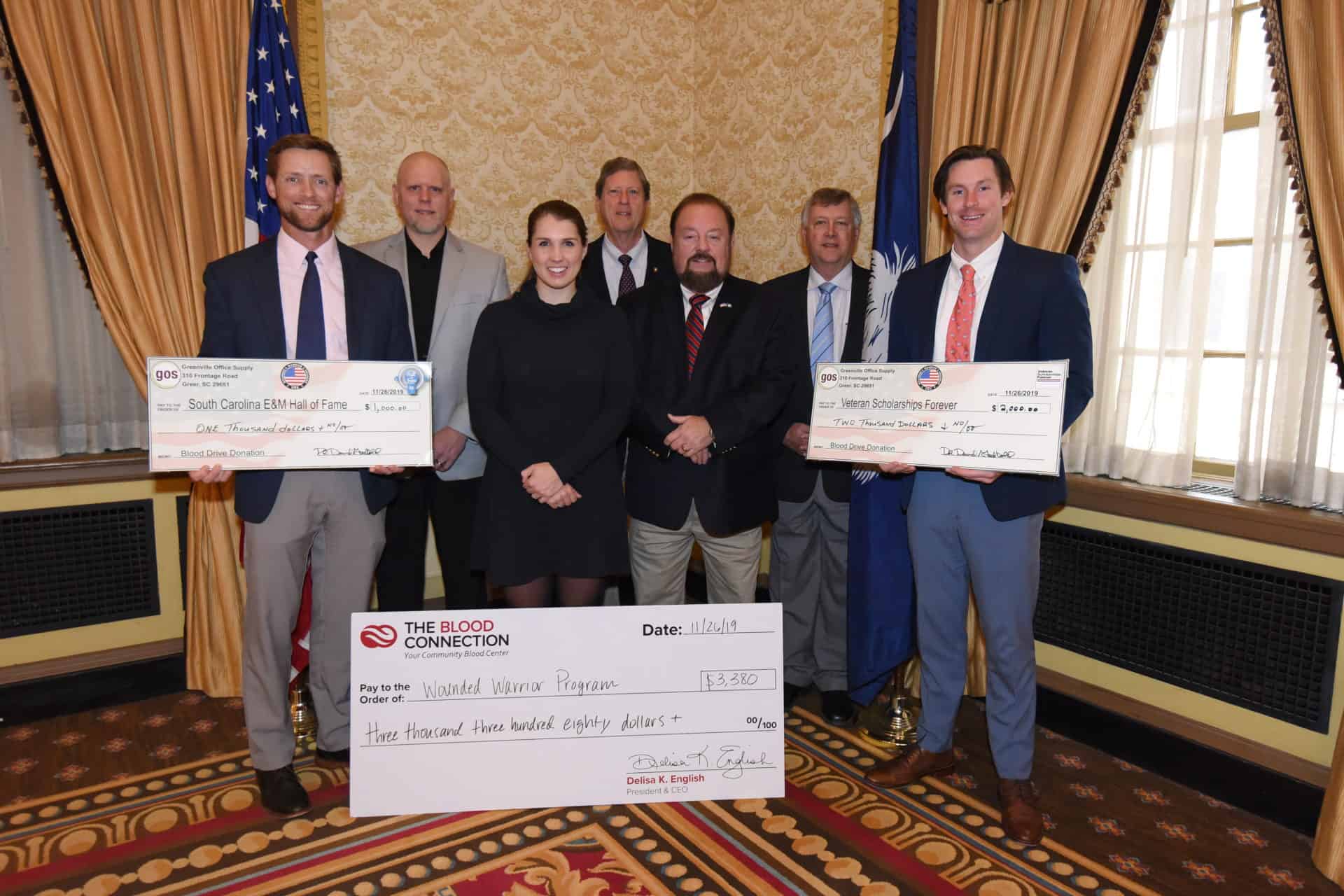 Each blood donation has the power to save up to three lives. Together as a community, help show these local heroes and their families that we support them too.
When donors give local with The Blood Connection, it stays local. TBC is the primary blood provider for local hospitals, which means when anyone there needs blood, TBC supplies it. While trauma is the most obvious reason for blood usage, cancer patients are usually the number one recipients of blood products. Donations are also needed for burn victims, premature infants, surgeries, and those with blood disorders, to name a few. When community members share blood, healing happens, and families remain whole. 
Blood donors must be healthy, weigh at least 110 pounds, and be 17 years old or 16 with written parental consent. Our centers are open Monday-Friday 7am-7pm and Saturday-Sunday 7am-5pm. Click here to make an appointment or to call a specific center.