What is the Donor Assistance Program?
Our Donor Assistance Program is a way for TBC and blood donors to help people receiving blood transfusions. A $25.00 credit is provided for each unit of whole blood, red blood cells, leukoreduced red blood cells, apheresis platelets, or fresh frozen plasma used by the patient and donated to TBC. Those eligible for this plan must be receiving/received blood products in a hospital facility (inpatient or outpatient) within the past 12 months. Any type of donation to TBC can be credited to the patient needing blood.  Individual donations may be used or a blood drive can be set up for the patient. 
The patient can be treated at any hospital to receive these credits; however, the blood products must be donated at The Blood Connection.  The patient/family must send paperwork to TBC from the hospital listing the patient's name, the blood transfusion type, and date received in order to collect the credits from any of these programs listed.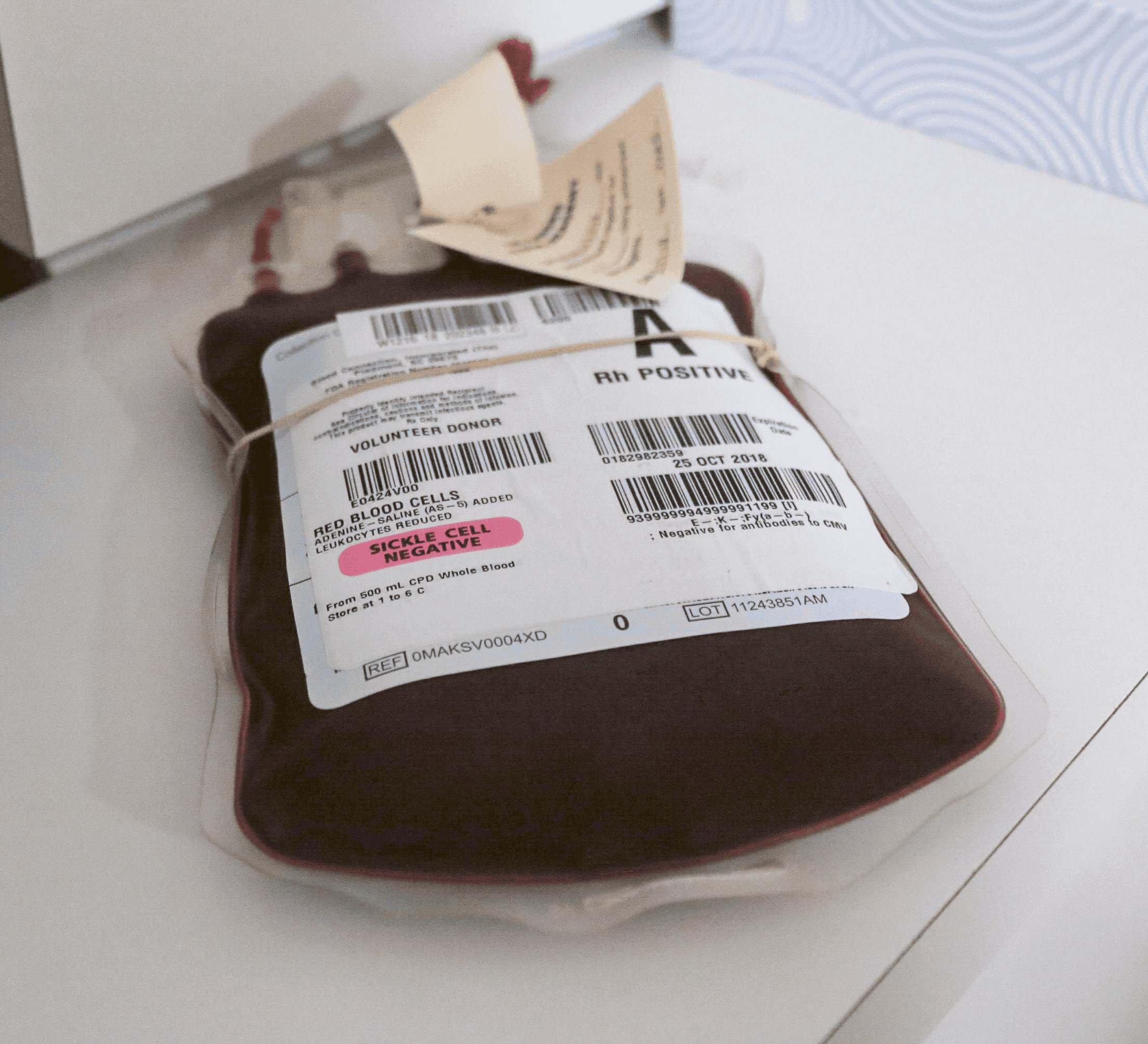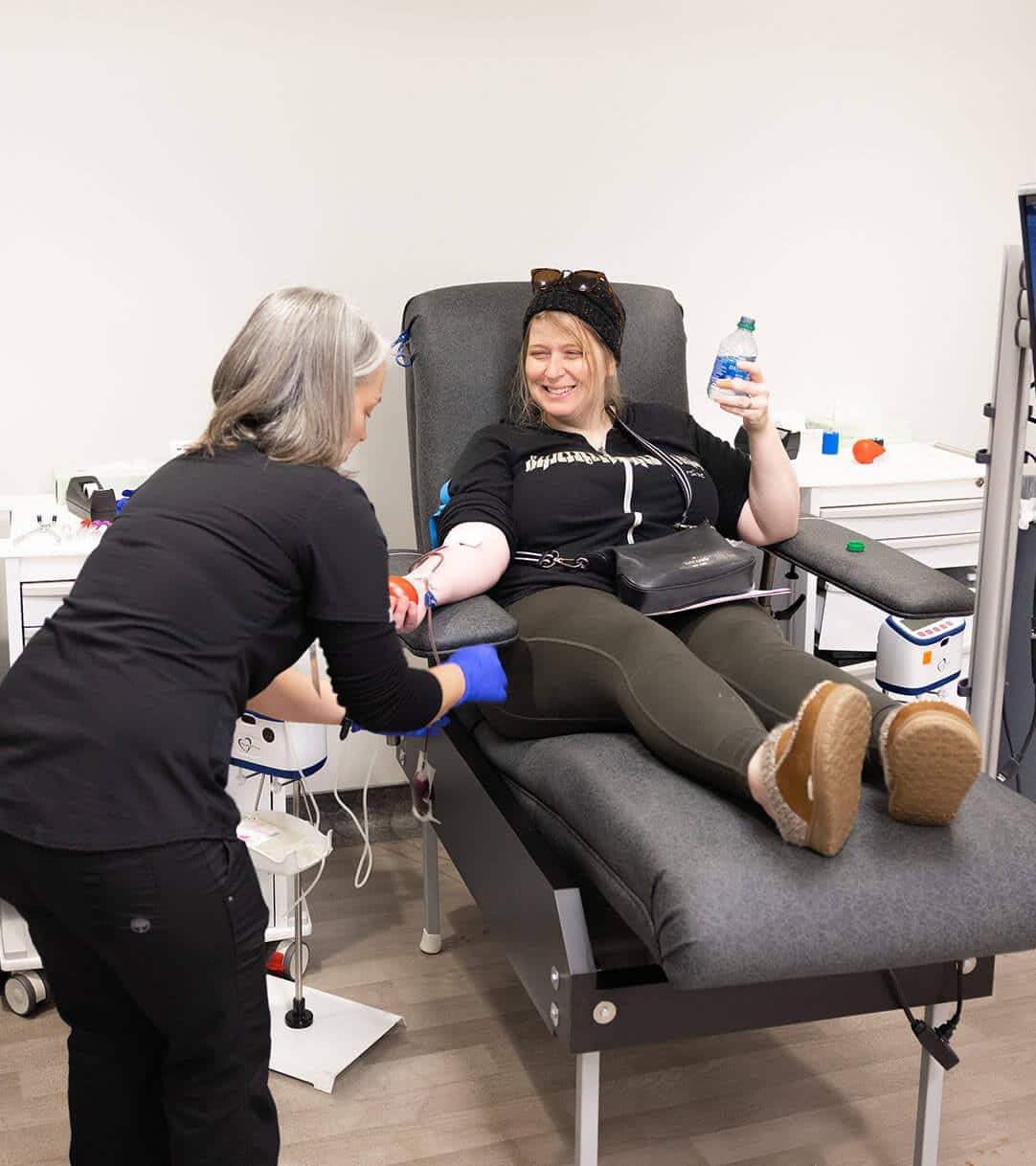 Here's How It Works
The number of credits depends on how many donations the recipient donated to TBC within the last 12 months OR how many donations a family member or friend donated with TBC. Donors can give at TBC centers or on specific FBO blood drives. 
For example: If a loyal donor who gives whole blood 4 times a year ends up in the hospital needing blood transfusions – that donor can receive $25.00 per blood donation they gave in the past year. This donor gave 3 times within the past year, so they will be credited $75.00 IF they need at least 3 transfusions and contact The Blood Connection's FBO administrator. If they only needed one, $25.00 would be credited.
Note: any donation OTHER than whole blood counts as 2 units ($50.00 credit) – platelets, plasma, double red cells. This is all contingent on if the patient sends TBC paperwork from the hospital showing the patient's name, the blood transfusion type and date of transfusion.  Blood product/blood type are not required to match the patient's transfusion or blood type.
 TBC requires hospital records showing patient's name, the date of use and type for EACH transfusion. Autologous and Directed transfusions are not covered. The donation must be given at The Blood Connection. 
Hosting a Blood Drive
This is a great opportunity to rally the community and help someone receiving blood transfusions using the Donor Assitance Program. Blood drive sponsor organizations (companies, churches, schools, civic organizations, etc.) can host a "For Benefit Of" blood drive for someone who is actively needing blood transfusions. The patient would receive $25.00 per unit that is USED and DONATED at that drive. If a blood drive brought in 20 blood donations but the patient only needed 4, the patient would be credited $100.00 for those 4 transfusions. Should they need more within a year of the blood drive, they can still use the donations given at that blood drive as credits.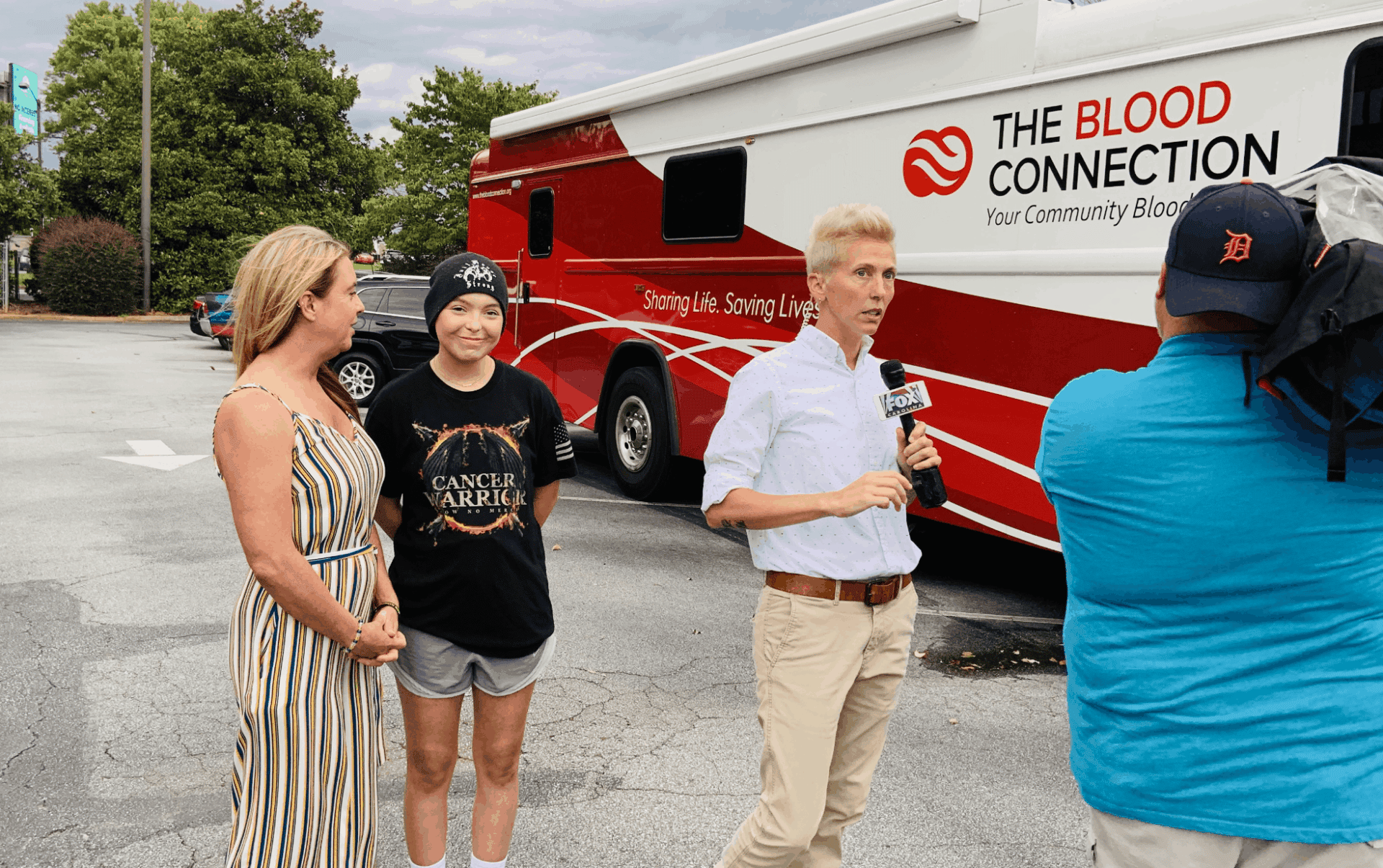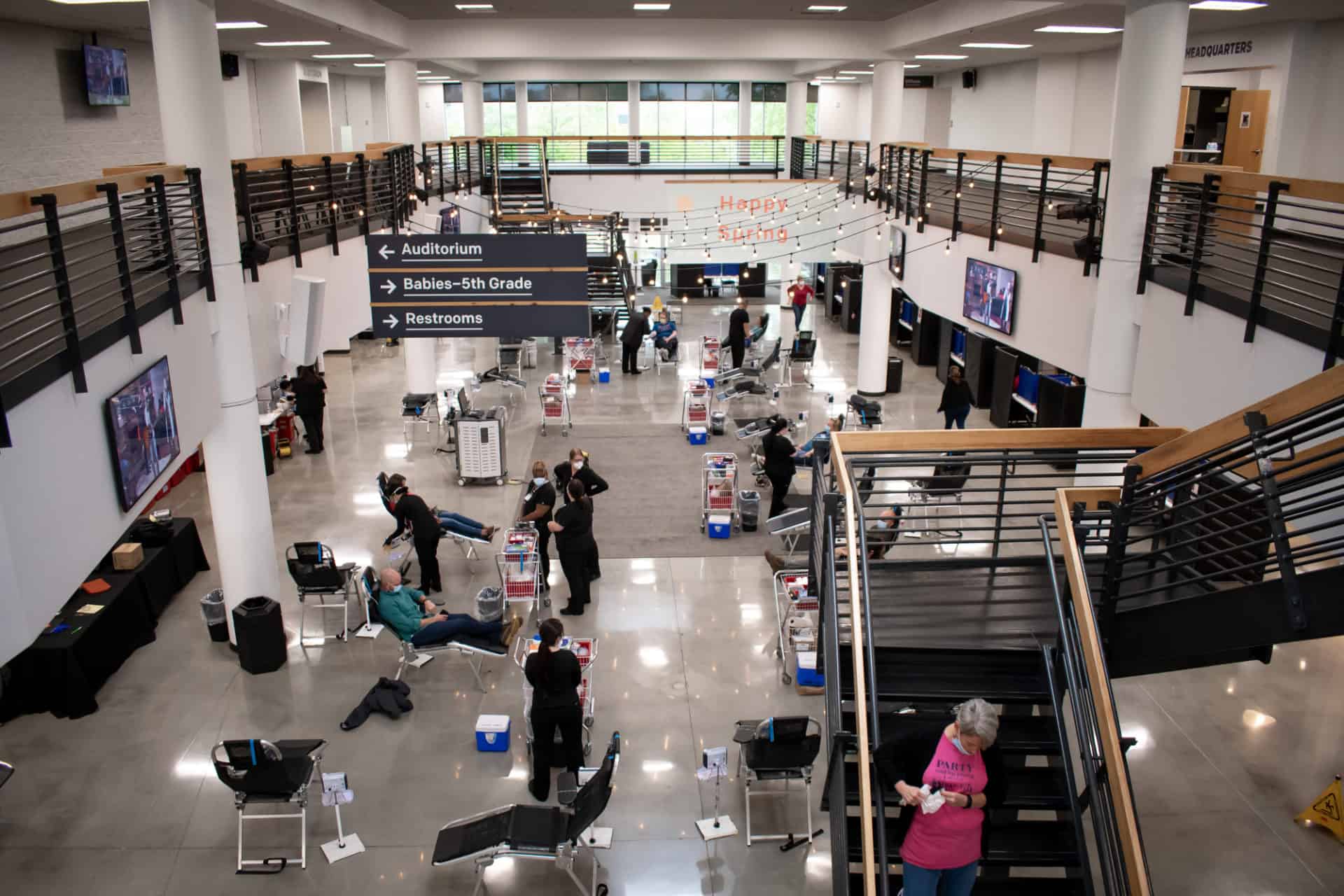 Group Assistance Program
If an employee of a company, church, civic organization, or group needs blood transfusions, TBC can work with the group to credit donations given at a blood drive that the group hosted within the past year. 
For example: Tim at XYL Co. ended up needing 2 blood transfusions about 3 months after the company hosted a blood drive with TBC. XYZ Co. can choose to give Tim 2 credits for his transfusions after contacting TBC's FBO administrator. Those 2 transfusions can be credited because XYZ Co. hosted a blood drive (within the last year)*.
*TBC must receive the correct paperwork. These blood transfusion records must have the patient's name, EACH transfusion, and date of use.
Family/Friend Assistance Program
Your consistent donations can help family and friends in the future. The Family/Friend Donor Assistance Program covers the donor, their immediate family, and friends. Credits can only be given based on donations within the past year. Donors can give on a bloodmobile or at a TBC center.
Example: Your sister is in the hospital and needs 4 blood transfusions. You and your partner have consistently given blood with TBC, for a total of 6 donations within the past year. As part of this program, your sister can receive a $25.00 credit for all 4 of her transfusions ($100.00) because of your donations.
*TBC must receive the correct hospital paperwork and names of the donors and patient. The patient's blood transfusion records must show the patient's name, EACH transfusion and date of use.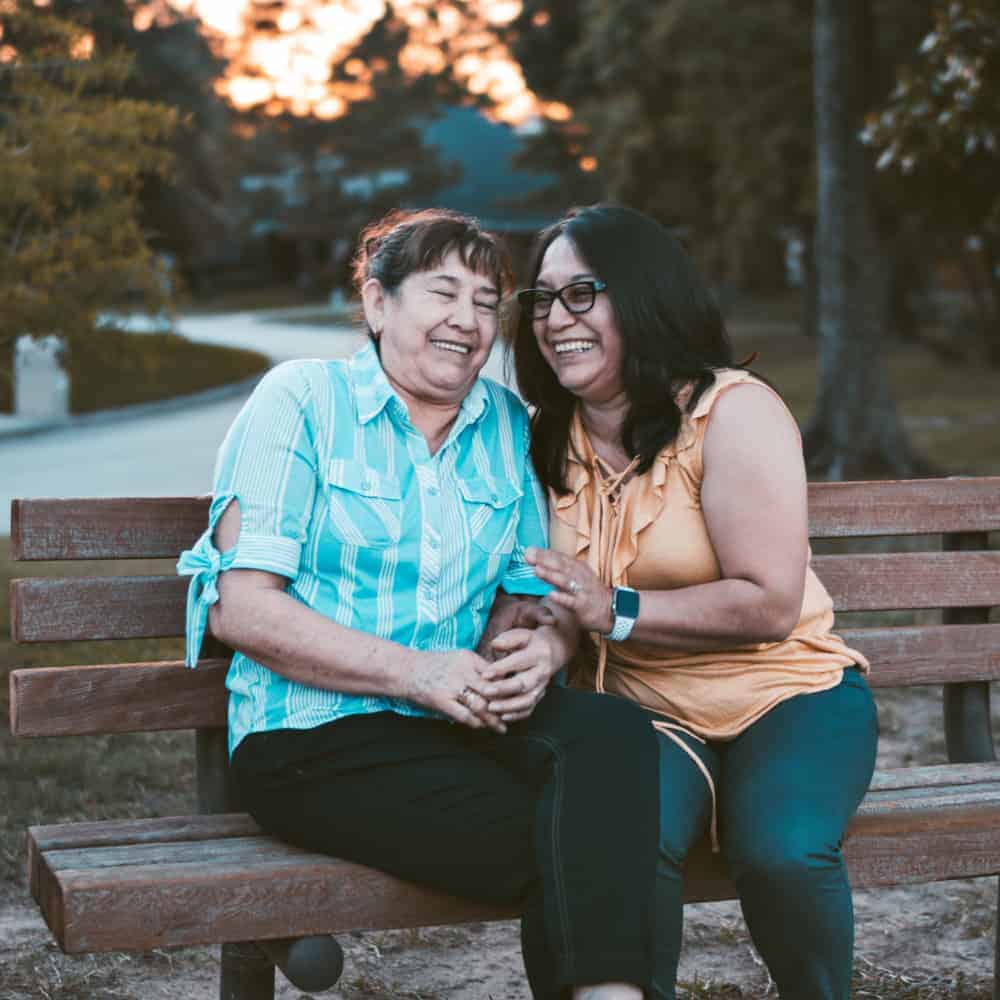 DO YOU WANT TO TAKE PART IN THE
Donor Assistance Program?
To get started, please fill out the form below. We can help you understand this process further. We will be in touch shortly! You can also call 864-751-1154 and let our team know you are calling about the the Donor Assistance Program.
If you are wanting to host a blood drive, call the same number above and tell our representative.
IF YOU NEED ASSISTANCE WITH TBC REWARDS, EGIFT CARDS, OR YOUR DONOR ACCOUNT, DO NOT FILL OUT THIS FORM. CLICK HERE OR CALL 864-751-1154.