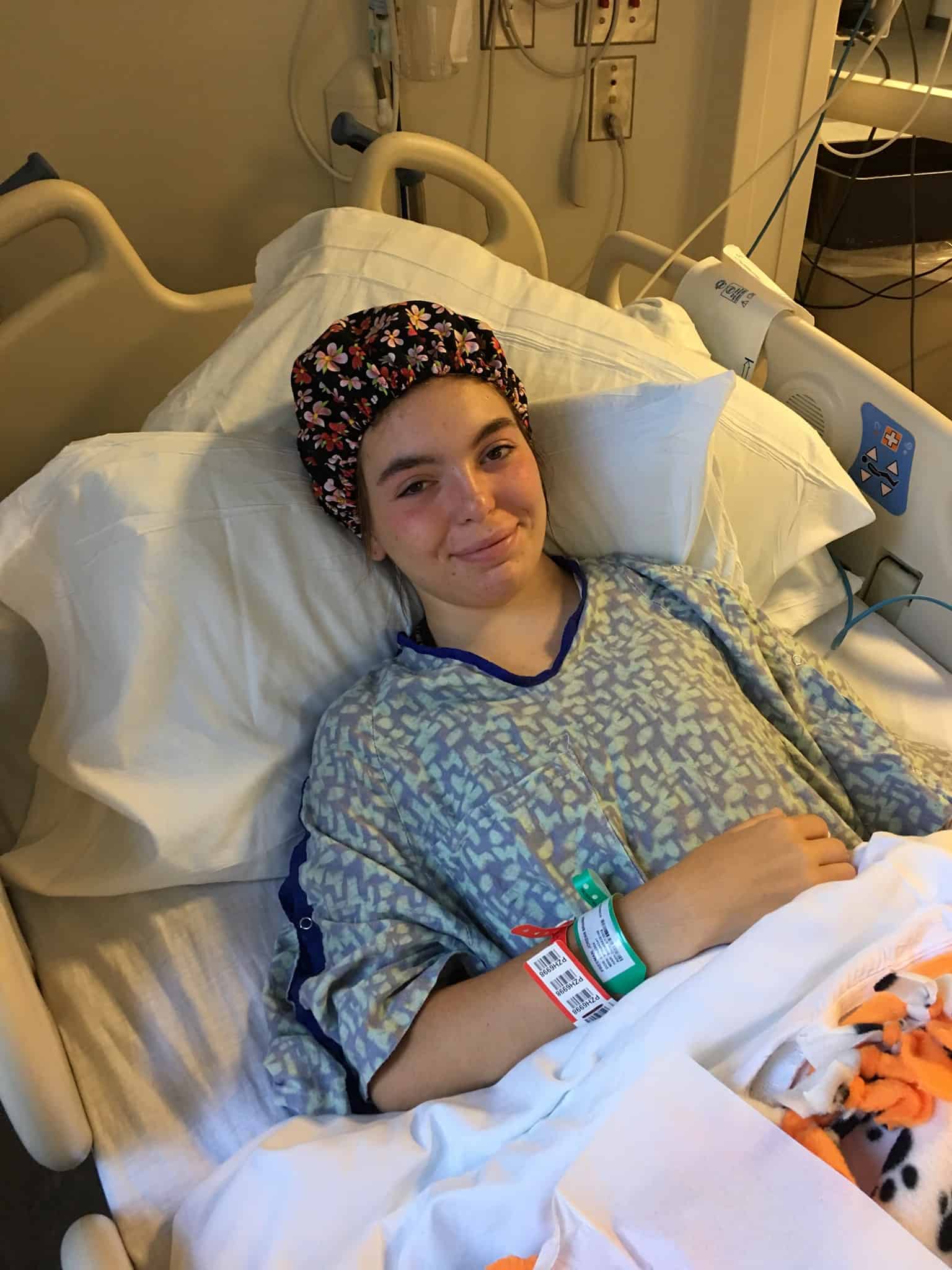 Jordan's Journey: #jj33strong
SPARTANBURG, S.C. – In June, 15-year-old Jordan Freeman was diagnosed with Stage 4 Hodgkin's Lymphoma. Because blood transfusions are an important part of her treatments, Jordan's father, Mark Freeman, has led the charge to host blood drives in the area since Jordan's diagnosis. Mark is is a Spartanburg County Deputy and well known in the community. The hashtag above has been the symbol of Jordan's fight against the disease.
As her father explained on Facebook about the diagnosis: "She has been put on a 21 day cycle of treatment, days 1-3 is spent in the hospital receiving Chemo meds through an IV Port she had surgically implanted, on days 4-7 she will be at home taking oral meds, on day 8 she will have to go back to the Hospital for additional meds to be given through her port, on days 9-21 she will be home again taking oral meds, then it will start again for 5 cycles, 3 days in the hospital, home, 1 day at the hospital, 7 days at home, etc…We want to thank everyone for their outpouring of love and support, and appreciate all the support we have already received."
Through the TBC Donor Benefit Plan, donors who gave blood during the "Jordan's Journey" blood drives will be giving back to Jordan's recovery by replenishing the local blood supply. Those blood donations will also help Jordan's family pay for her treatments. At the latest collective blood drive in Jordan's honor, the Spartanburg County Sheriff's Office, Anderson County Sheriff's Office, and Fox Carolina teamed up. Those blood drives collected 70 donations, enough to help save the lives of more than 200 people, just like Jordan!
Jordan's unexpected diagnosis is an example of how blood products need to be available at any time, for any patient. That means community donors must give on a regular basis. When Jordan needed blood products, they were available because donors knew it was worth the time to donate blood. TBC is asking the rest of the community to do the same for Jordan and other hospital patients like her in the Upstate.
Find a blood drive near you today. Click here to learn more about the Donor Benefit Plan. To follow along with Jordan Journey, like her Facebook page.