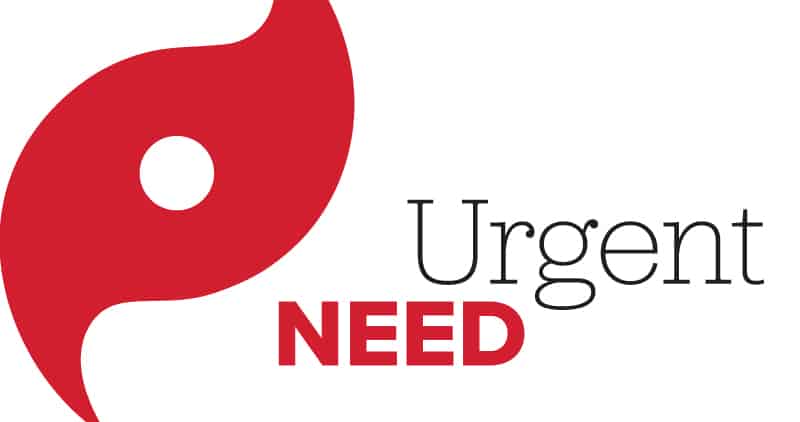 Hurricane Dorian Threatens Local Blood Supply
GREENVILLE, S.C. – As evacuations begin for those in the path of Hurricane Dorian, The Blood Connection has also been forced to move its coastal resources out of the Charleston area. Any resources used to collect blood in that area have been moved to Greenville, SC. More blood drives will be added in order to support the areas where TBC is unable to collect donations during the storm. Most likely, Charleston blood drives will be canceled throughout the week since the buses have been moved.
"We are in a critical time window now to get the donations we need before the hurricane so there is no worry about local supply when it hits, wherever it hits," said TBC President and CEO, Delisa English. "This is an all hands on deck situation for blood donors. Saving lives is TBC's everyday responsibility and that doesn't change when the weather does. Local hospital patients are counting on us."
Blood donations in the Upstate of South Carolina, Western North Carolina, and Raleigh will be even more vital this week to make sure the local blood supply holds steady through the storm. As communities along the East Coast prepare for the hurricane, blood donors in other communities farther inland are being asked to support those unable to donate or have scheduled blood drives because of the hurricane.
TBC will be opening its Anderson Mall location this week as an emergency collections site: Tuesday-Thursday from 3pm-8pm. Donors do not need an appointment.
Buses normally used in the Charleston area have been reassigned to these Upstate locations:
| | | |
| --- | --- | --- |
| Walmart-Gaffney | Tuesday, Sep 3 | 2-7P |
| Walmart-Pickens | Tuesday, Sep 3 | 2-7P |
| Walmart-Taylors | Tuesday, Sep 3 | 2-7P |
| Furman University (in front of the bookstore) | Wednesday, Sep 4 | 11A-4P |
| Clemson University (APO @ Core) | Wednesday, Sep 4 + Thursday, Sep 5 | 11A-4P |
Stay tuned to this page for hours and information about emergency sites. Donors can call 1-800-392-6551 with any questions.
Because of the daily crucial need for blood, TBC must operate 365 days a year. To assure that happens, TBC is a member of two national organizations that focus on disaster preparedness: American Association of Blood Banks (AABB) and Blood Centers of America (BCA). TBC send needed blood products to affected areas in coordination with BCA's national resource sharing program. TBC will also follow any disaster response guidelines coming from AABB during a state of emergency. Management and staff have been reviewing those guidelines as Dorian approaches. While TBC's priority is to supply its local hospitals first, it also has a responsibility to help other communities in times of crisis. Thank you to all the blood donors who will step up this week to help through the storm!