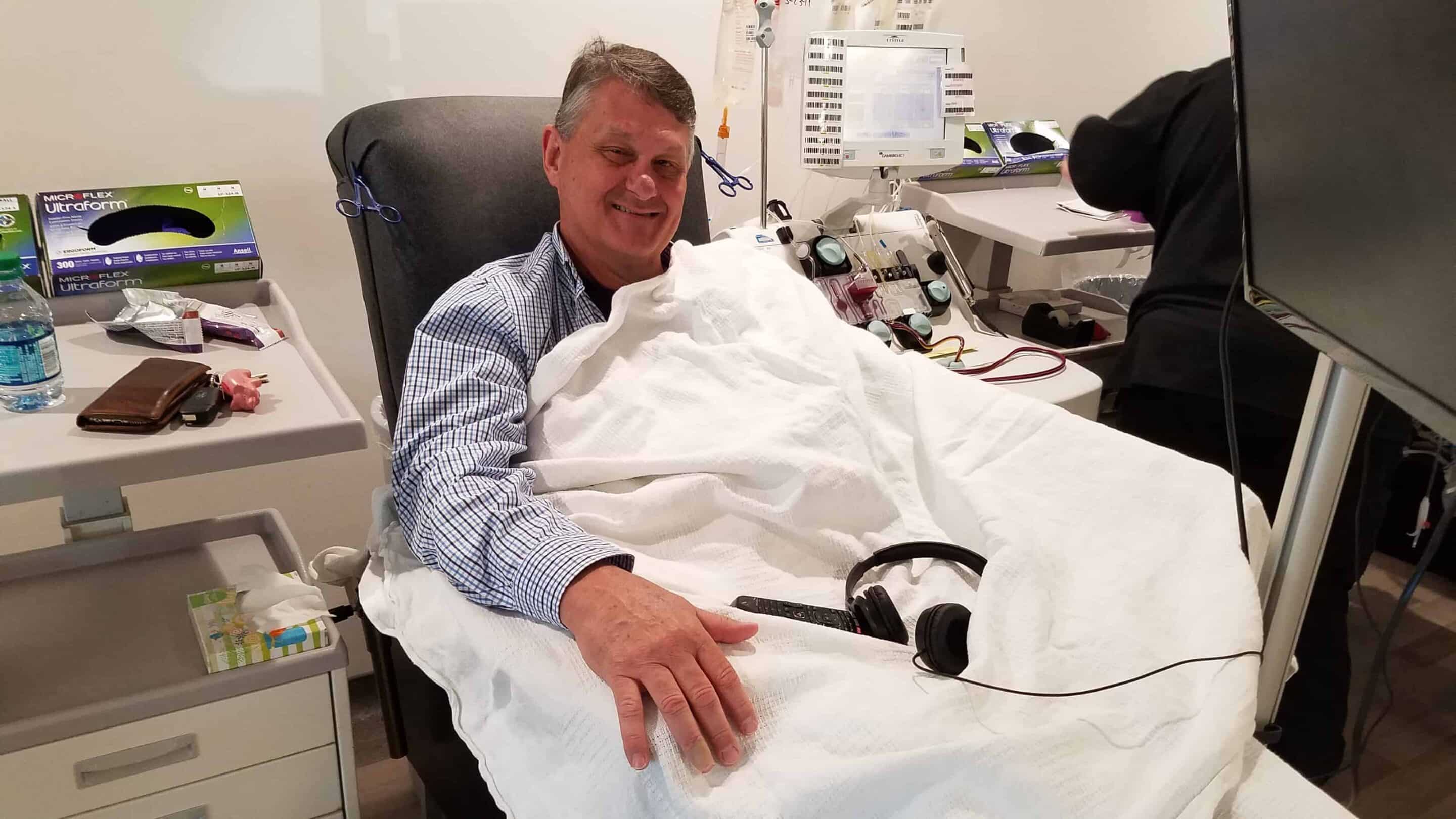 Loyal Donor, Hometown Hero
While loyalty may be hard to find these days, The Blood Connection has found a proven loyal friend in Morris Gray, also known as "Mo." He's what some may call a super-donor. On March 24th, he donated blood for the 201st time at the TBC Easley Donation Center. For the past eight years, he's donated consistently twice a month. So far this year, he's already donated five times, bringing his donation total to 25 gallons! Morris' donation story started back in 1996, when he gave blood for the first time with a coworker on a spur of the moment. That simple decision changed his life and has since saved countless others' lives. Morris has certainly earned the 'super-donor' title; he can add it to his resume, right next to 'lifesaver.'
Cancer patients are Morris' inspiration for giving. He donates in honor of his friends who have battled the disease. He's thankful to have the type of virus-free blood that cancer patients need, something he wouldn't have known if he hadn't donated years ago. Knowing his blood has the power to help patients in his hometown is what keeps him coming back. Morris also donates to feel more connected to his community. Since all of the blood TBC collects stays in the community, Morris is giving life to his fellow Upstate neighbors with every donation. He also gives his precious time to spread the word about the importance of giving blood. He's a big advocate for donating at the TBC Easley Center, his home away from home.
"I enjoy the staff very much and their craziness – the good humor, laughter and the professional, caring attention they give me!"
It's easy to celebrate a hometown hero like Morris. The Blood Connection is extremely grateful for his giving spirit and big impact he's made in the community for the past 20 years. TBC hopes Morris' story will inspire others to join an unstoppable team of loyal donors on a mission to save lives in the Upstate.