High school students and staff/faculty are all the future of our local blood supply. The Blood Connection has been supplying blood to local hospitals for more than 60 years – and for most of those years, high schools have been critical partners. High school and college students traditionally make up about a fourth of all blood donors. The next generation must be willing to donate blood, or our nation will continue to have blood shortages. Supporting your community blood center means creating a safe and sustainable blood supply for our community.
The Blood Connection is a non-profit, community blood center and the blood provider of choice for more than 100+ hospitals in North Carolina, South Carolina, and Georgia. The pandemic really changed the blood supply and its stability.  Donations at high schools and colleges were severely impacted by COVID, with donations from those under 24 dropping roughly 40% from 2019 to 2021.  There has been a 56% growth in donors over the age of 80.  Those donors won't be able to give for much longer.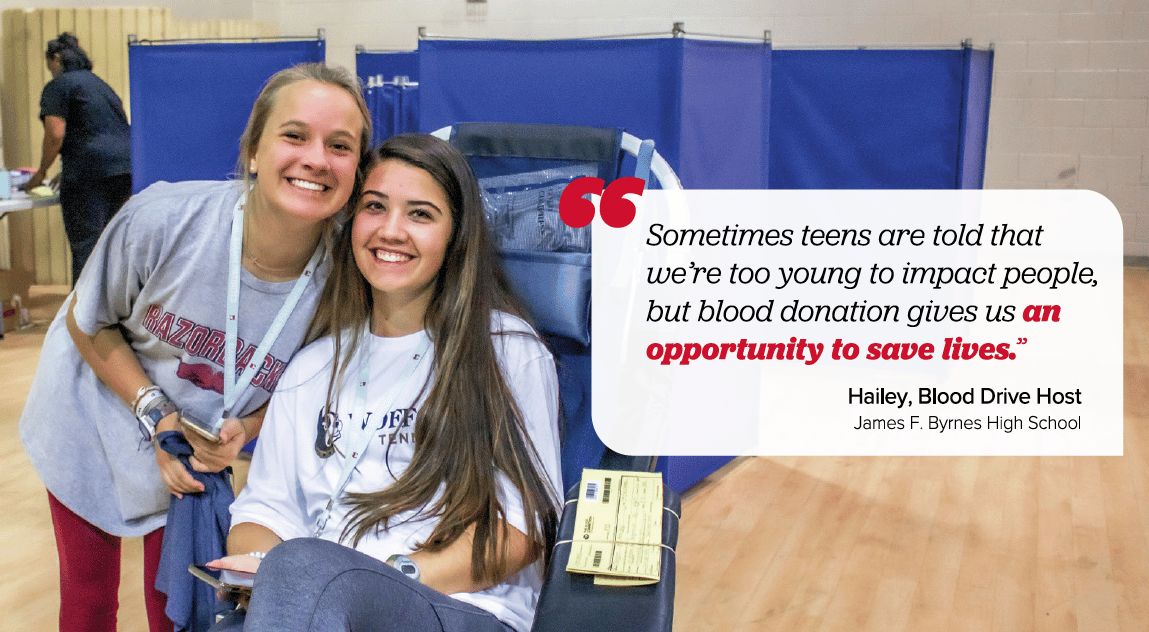 The Blood Connection is committed to being a resource to educators and students regarding blood donation content. As the needs of the region's education and healthcare system have evolved – so has our school programming. We provide opportunities for standards-based learning, community service, leadership and career exploration. TBC provides partner schools, student groups and advisors with interactive webinars, digital and print materials, and individualized support to help achieve club goals and be a resource to educators. Students involved with TBC's High School Program have an opportunity to develop leadership and communication skills that they can apply in future academic and work related activities.
TBC SWAG: Promotional Items such as t-shirts will be provided by TBC for blood donors at school drives!
HOSA INVOLVEMENT: Additional resources focused on job/career readiness and potential tours.
GRANTS/STIPENDS: Grants/stipends are issued to schools who collect more than 30 blood donations at each drive.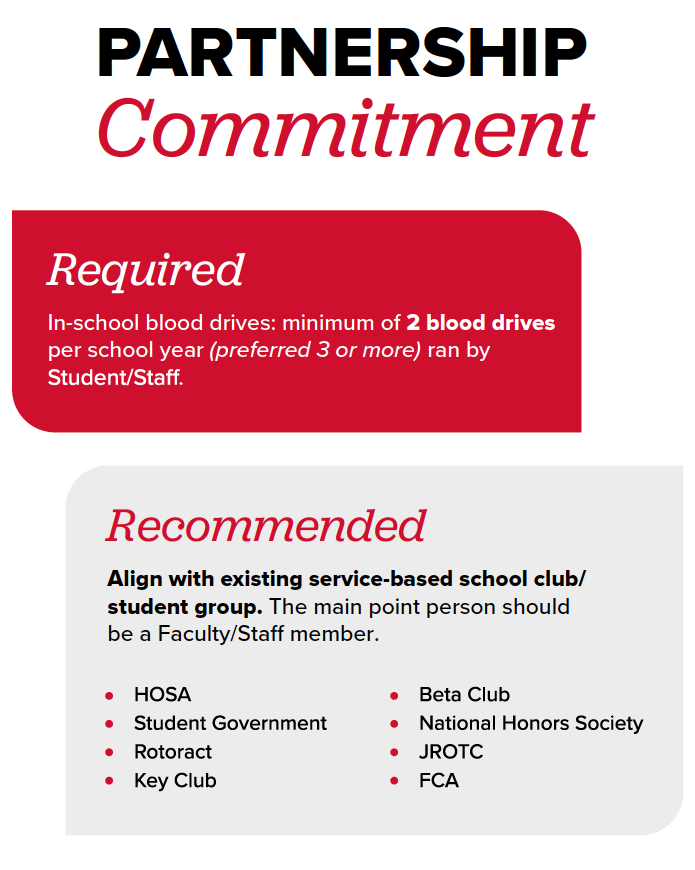 TBC INVESTMENT
Per School
School personnel point of contact for blood drives will receive a $500 or $1,000 stipend depending on how many blood drives are hosted (should be a teacher or staff member who engages students and colleagues in a meaningful way). This contact will be responsible for leading and executing selected offerings. Additionally, this contact will be an advocate within the school, leading efforts to increase TBC awareness and connections in the school community. Stipends will be paid out in November and May.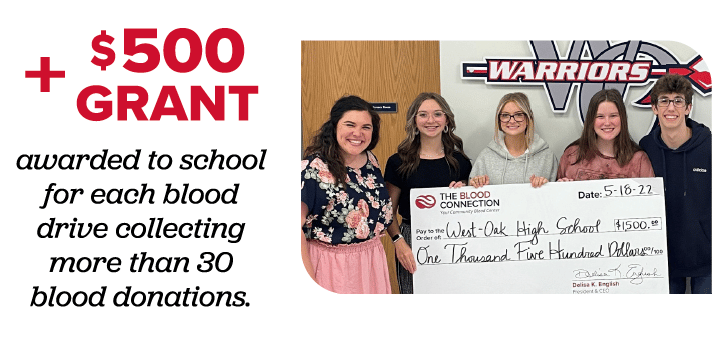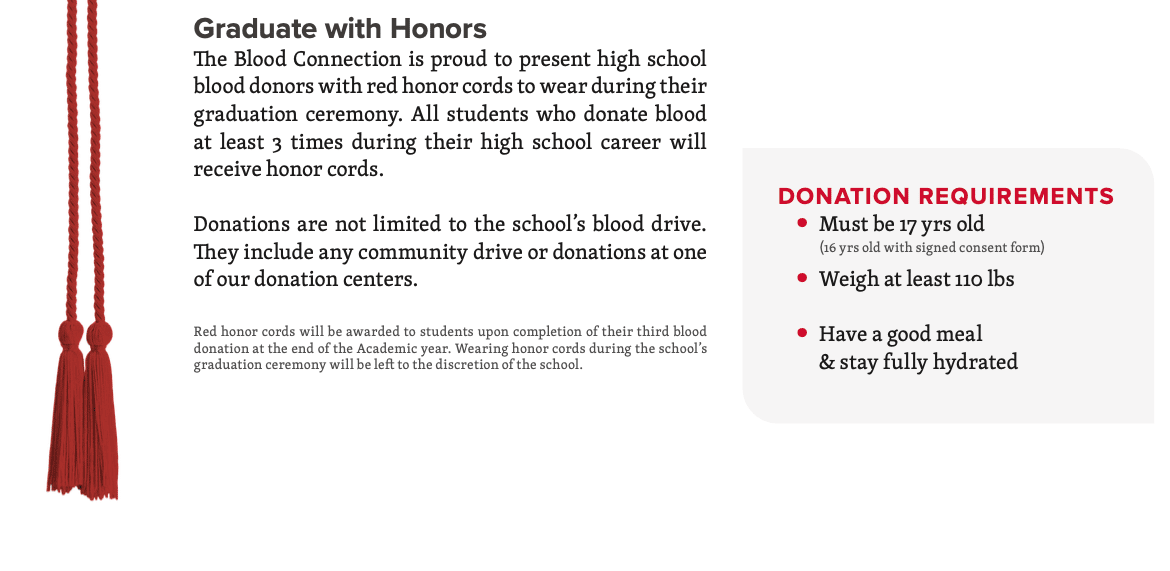 SIGN UP TO
Host a Blood Drive