SAVING LIVES IS
Elementary
The Blood Connection couldn't do what we do without the wonderful support from area schools. Our elementary school program recognizes students and their schools for saving lives in our community. Together, we can make a big difference. Children are our future. Let's teach them to change their communities now, and let them lead the way.
For Students:
We know elementary schoolers are a little too young to give blood. They can still make an impact! All students who sponsor a blood donor (meaning they bring in mom, dad, aunt, uncle, sister, brother, friend) will receive a pencil pouch with goodies. The more the merrier!
For Schools:
TBC will award a $500 grant per blood drive that collects 30 or more donations.
BE AN AUTHENTIC
Blood Donor
We know, college is expensive. With our Student Scholarship Program, giving blood helps in more ways than one. If you're a high school student, we want you to benefit from our scholarship program!
And we don't stop there. If you gave blood, we want to honor you in front of your friends and family. You deserve it! TBC is proud to present loyal high school blood donors with red donor cords to wear during their graduation ceremony. Red cords say, "I'm a life-saver." Learn more for the deets on that.
GET PLUGGED IN AND
Multiply Your Donation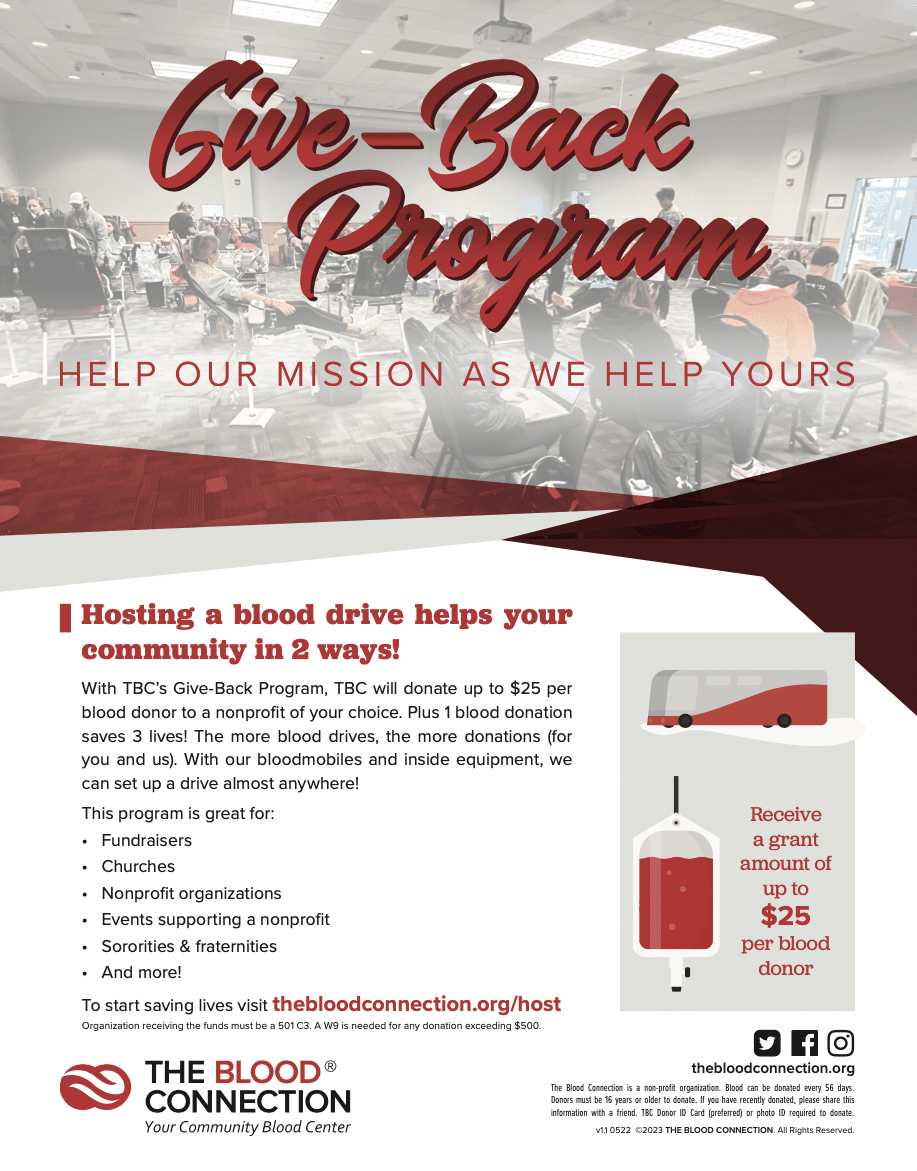 HONOR SOMEONE IN YOUR COMMUNITY
With a Blood Drive