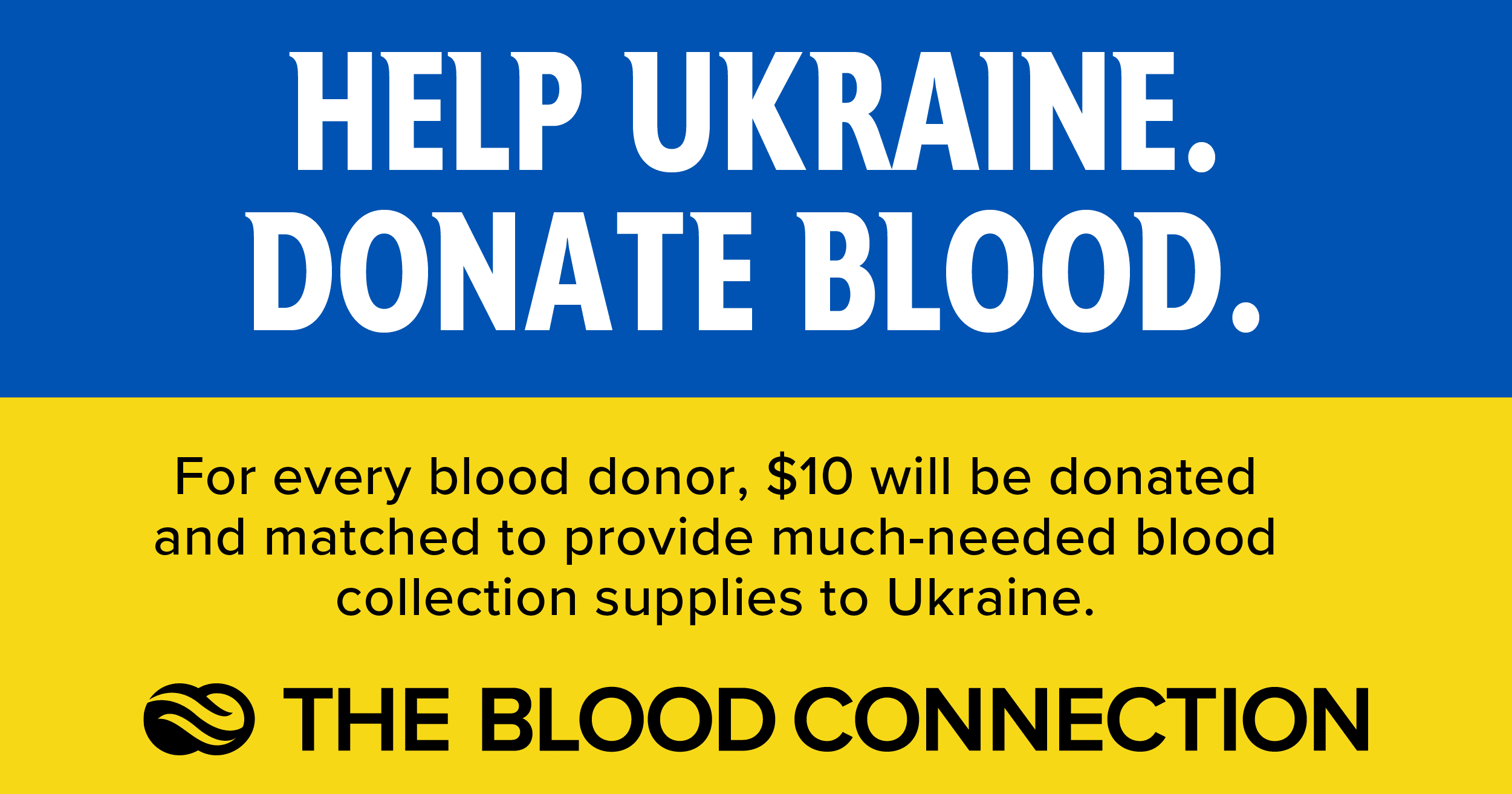 A Devastating Blow to Blood Collection in Ukraine
Among the impacts of the devastating situation in Ukraine, the war has resulted in a severe shortage of blood bags and other vital blood collection supplies that are critical to immediate patient care in Ukraine. On March 10th, a warehouse in Ukraine was hit by a Russian artillery strike, destroying all of the blood bags and blood collection supplies for the area.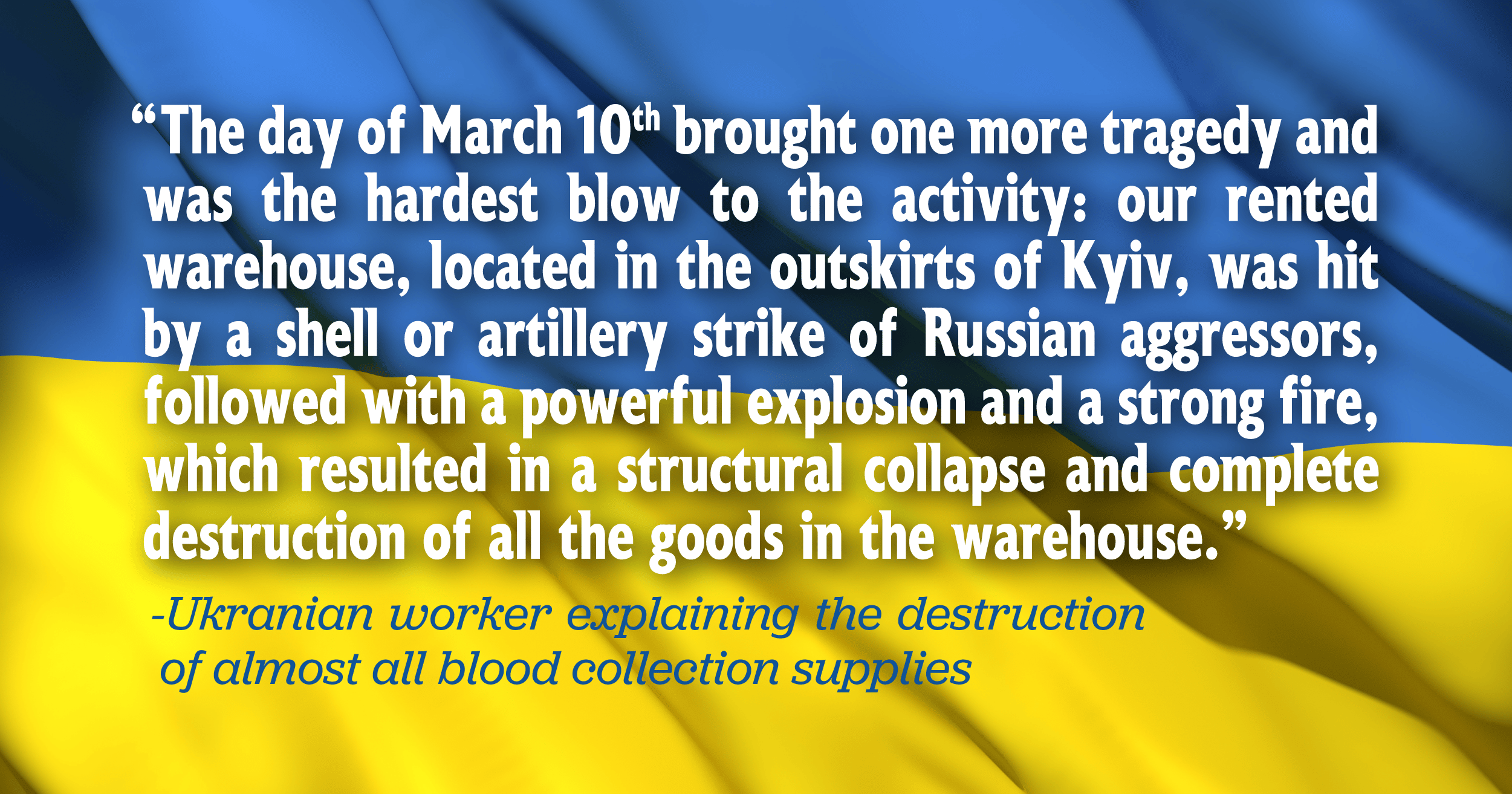 Teaming Up to Provide Lifesaving Blood Collection Supplies
The Blood Connection is joining the Blood Centers of America (BCA) and Fresenius Kabi in raising money to send much-needed blood supplies to help the Ukrainian Blood Industry.
The goal of the campaign is to raise at least $250,000 and Fresenius Kabi will match all qualifying contributions on a one-to-one basis up to that amount with all proceeds used to purchase and deliver the transfusion items. Fresenius Kabi will match donations made between April 18, 2022 and June 30, 2022.
To view the press release from BCA about this initiative, please click here.  Or to read more about the matching contributions from Fresenius Kabi, please click here.

At participating blood drives, $10 will be donated per donor to this match program.  A list of participating blood drives will be posted on this page.

If you would like to host a drive, please contact us by sending an email to ukrainehelp@thebloodconnection.org.  Or you can click the button below.
Participating Blood Drives
More information coming soon!  If you would like, please feel free to contact us at 864-255-5000.