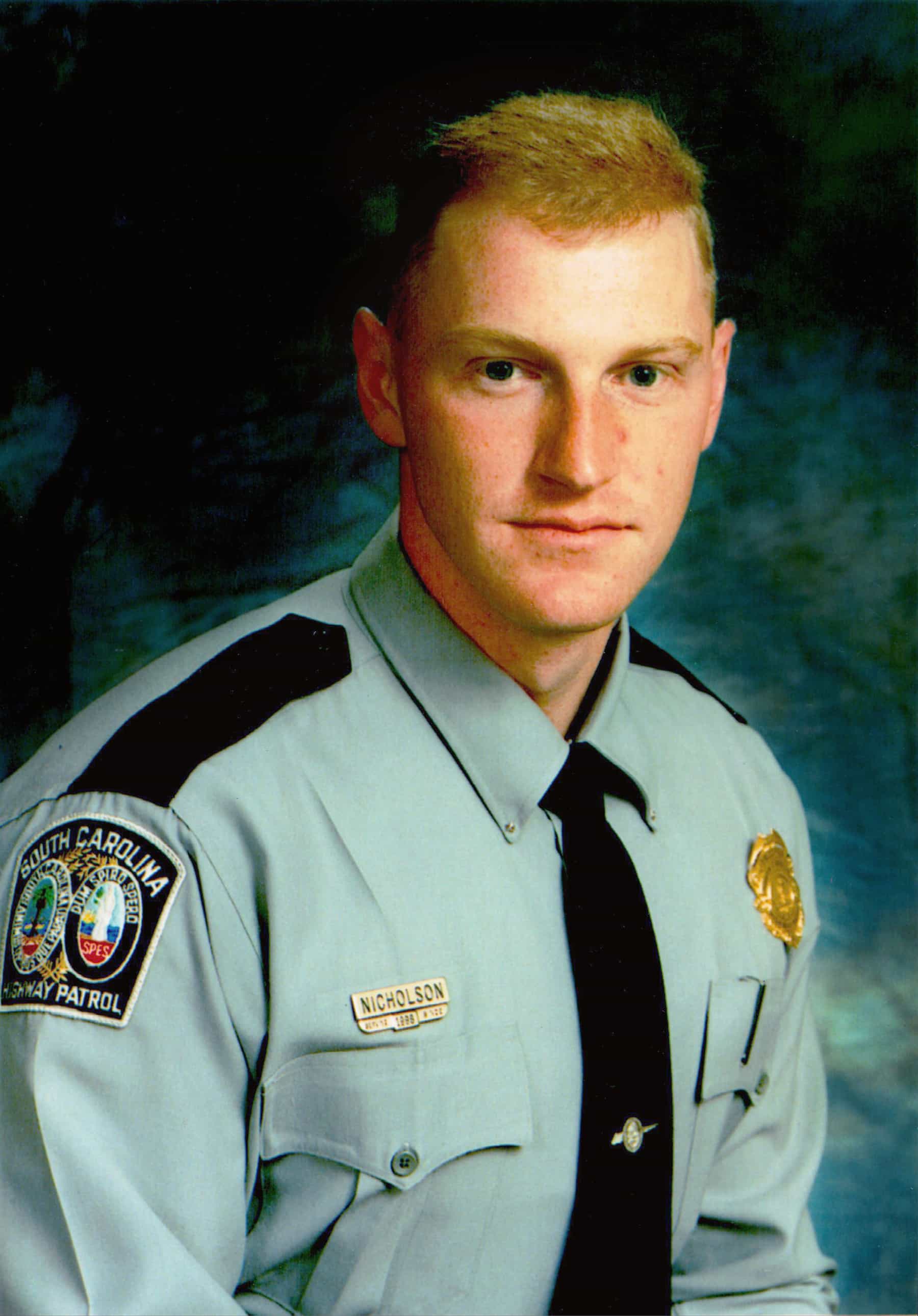 Honoring a Local Hero 
GREENVILLE, S.C. – On December 6th, 2000, South Carolina Highway Patrol Trooper Eric Nicholson was shot and killed in Greenville after trying to pull over a robbery suspect. Nicholson was a Marine, husband, and loyal servant to his community. Coincidentally, one of his last acts of kindness was donating blood. He donated about an hour before he was killed with his wife, Misty. Since his death, she has been passionate about spreading the message of blood donation throughout the community. Blood drives in honor of Nicholson started in 2002 and have saved up to 6,000 lives. The Blood Connection is now dedicating its newest mobile donation bus to Nicholson, naming it "Eric."   
Trooper Nicholson's death was a big shock to the community. This event not only recognizes a community hero, but also shines a light on the risk and sacrifice that local law enforcement officers face every day.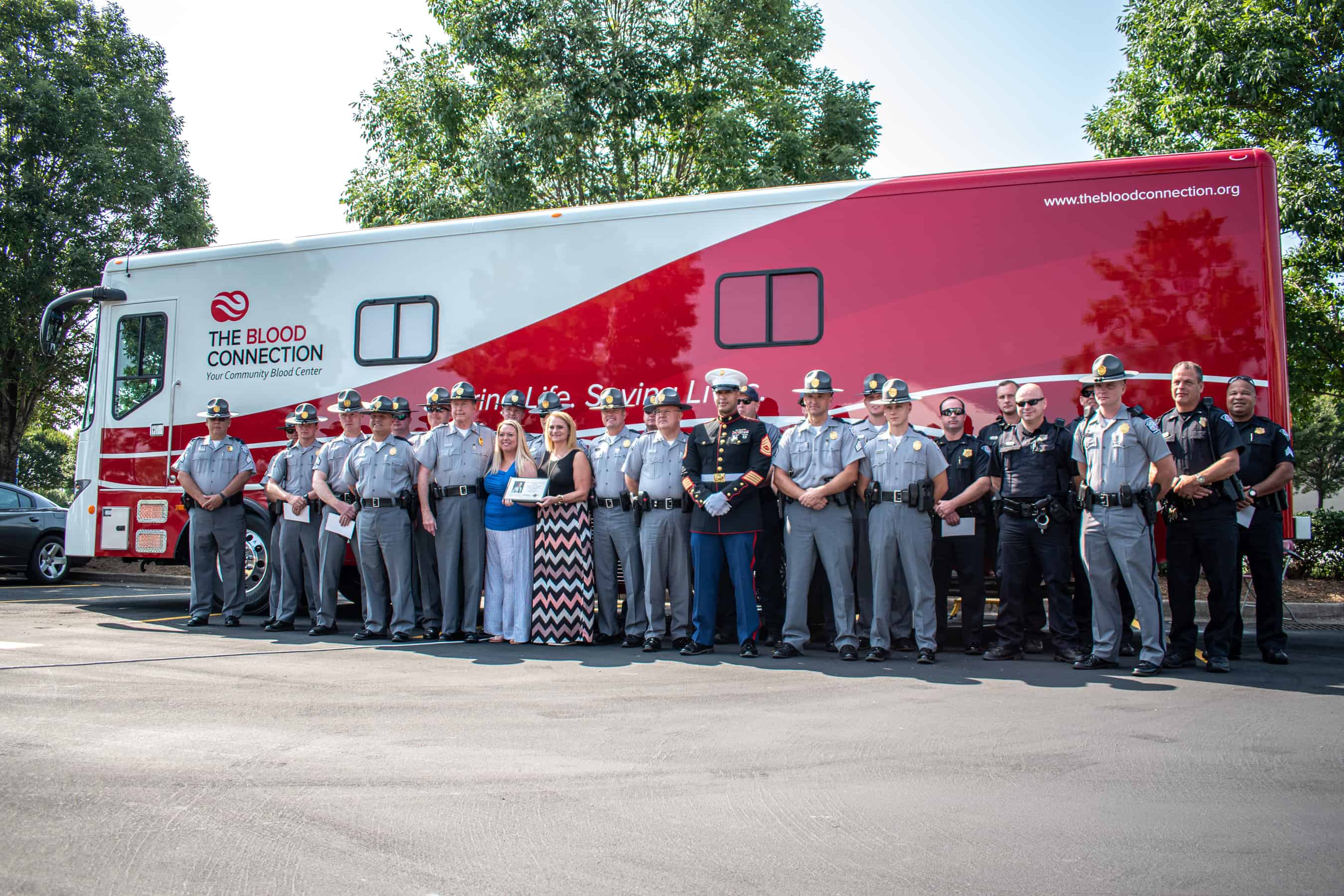 Donate Blood in Nicholson's Honor
The new mobile, "Eric," opened to the public after the dedication ceremony on Friday, July 26th. The bus was officially named in the same parking lot where Nicholson was killed almost 20 years ago. Although the sacrifice of a blood donor comes no where near Nicholson's sacrifice, the sentiment to give back to the community is similar. At the Nicholson blood drive, TBC saw 49 people and collected 45 units of blood. That has the power to save up to 135 lives in the Upstate community! Those donors honored Nicholson and continued his legacy by donating blood.
In 2021, the 21st Annual Nicholson blood drive will be held at the Law Enforcement Center and Cracker Barrel on Monday, December 6th. Sign up to donate by clicking on the name of the drive above. 
The demand for blood never stops. That's why our local blood donors are essential to saving lives. Be the difference for someone in your community, while saying thank you to those who serve and protect.