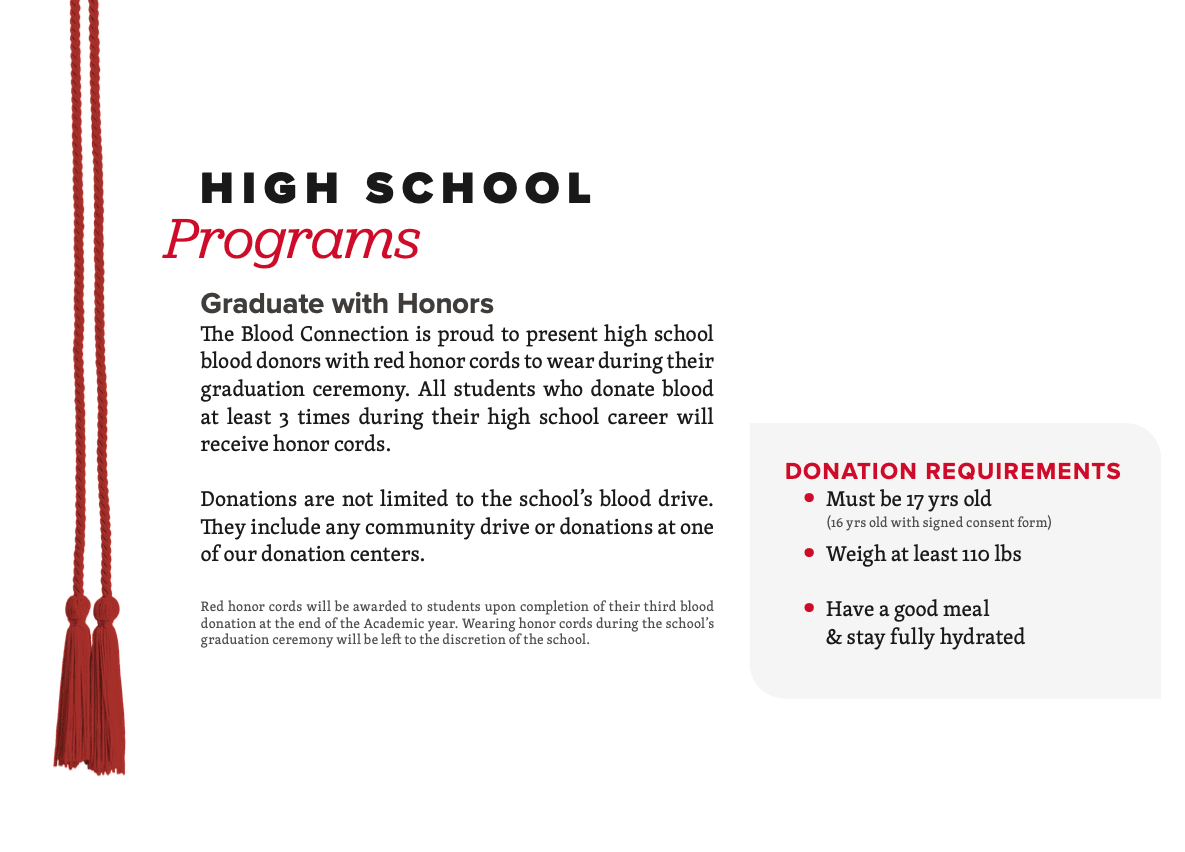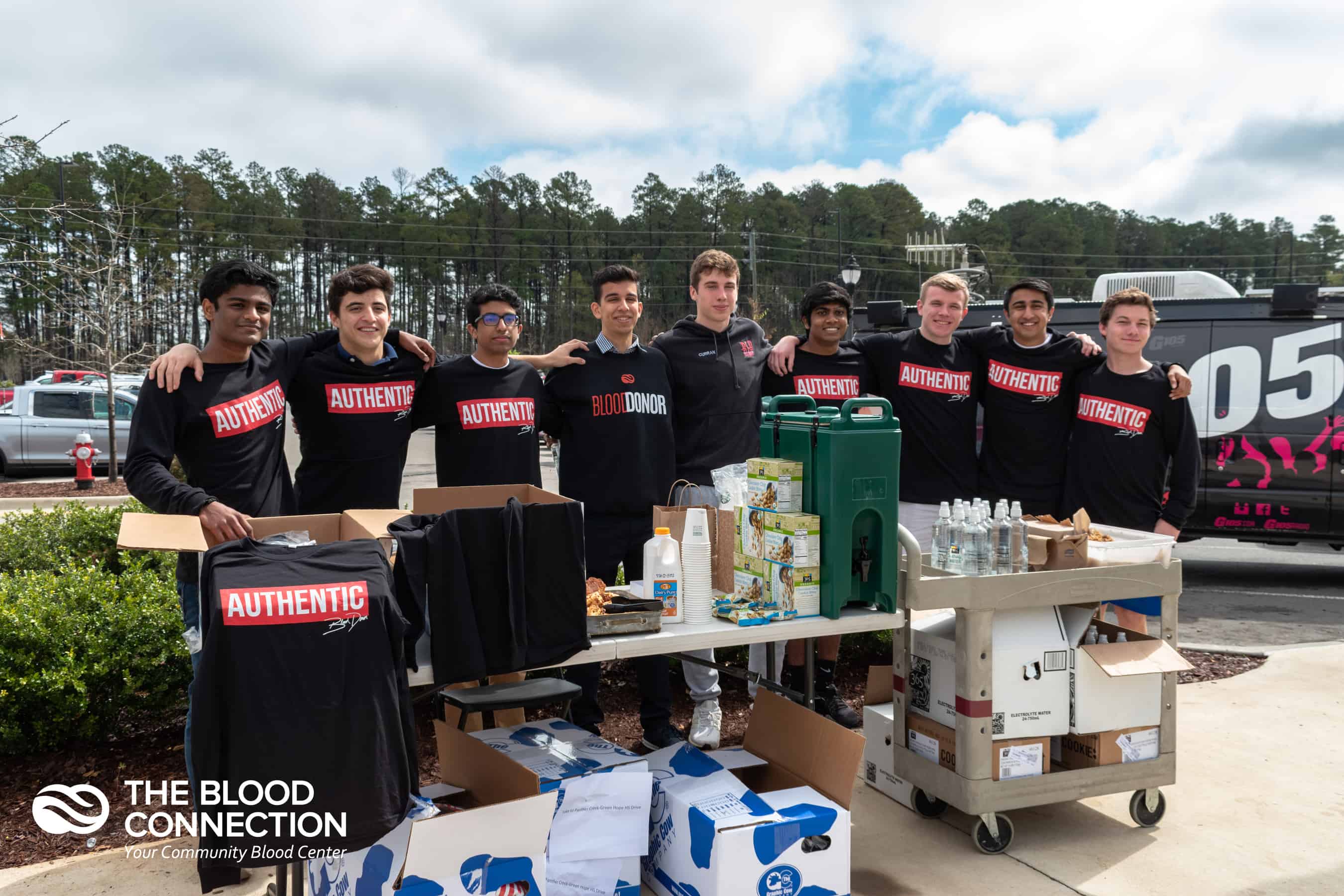 High School 
Grant Program
Earn money for your school's future educational needs. 
Host at least 2 blood drives with The Blood Connection between August 1 and June 1 to receive a grant!
Want to make it even bigger and better? Host a blood drive spirit night at a local business or a Homecoming blood drive! Your drives don't have to be at your school or during school hours. We're available whenever you are. 
BONUS: Any school that hosts FOUR total blood drives in one year (August-July) will receive a $2,000 bonus (to be used for future educational expenses).
| | |
| --- | --- |
| Units Collected | Grant Amount |
| 50+ | $500 |
| 100+ | $1,000 |
| 200+ | $1,500 |
| 300+ | $2,000 |
Host a summer blood drive and receive a $500 scholarship (made out to the University of your choice) and a letter of recommendation from our CEO.
Criteria:
Minimum of 36 units collected

Rising Senior/Graduating Senior

 (does not have to be a blood donor)
Blood Drive must be hosted during the summer months (June–August) when the student's school is not in session. Blood Drives hosted by or at the school that the student participates in does not qualify towards the scholarship. Student does not have to be a current or past blood donor to participate. Scholarship will be given to a University of the student's choice upon completion of the student's first blood drive that collects thirty-six (36) units of whole blood.
SIGN UP TO
Host a Blood Drive