BLOOD BOWL
November 14 – 18 
WHEN RIVALRY IS IN YOUR BLOOD
Clemson v. South Carolina Blood Bowl: Nov 14-18
Be a team player, be ALL IN!
For Clemson fans, there's nothing better than beating South Carolina, and this year, that can happen both on and off the field! Donate blood with The Blood Connection from November 14-18 at multiple blood drives on campus. Not only will blood donors be saving lives in a time of CRITICAL NEED, they'll help Clemson beat South Carolina this year. All blood donors also get a free exclusive Blood Bowl 2022 sweatshirt!
Are you #ALLIN?
The Blood Connection is the proud blood supplier for the Clemson community, providing blood exclusively for every Upstate hospital, including AnMed Health. TBC blood donors are helping their neighbors every time they give. It's the only way to donate local!
A few tips: Eat and drink well before donating, no rigorous exercise or activities after donating, and bring a donor ID or photo ID. COVID-19 safety measures are in place. All donors will be tested for COVID-19 antibodies. Donors are encouraged to make an appointment. Use the buttons below.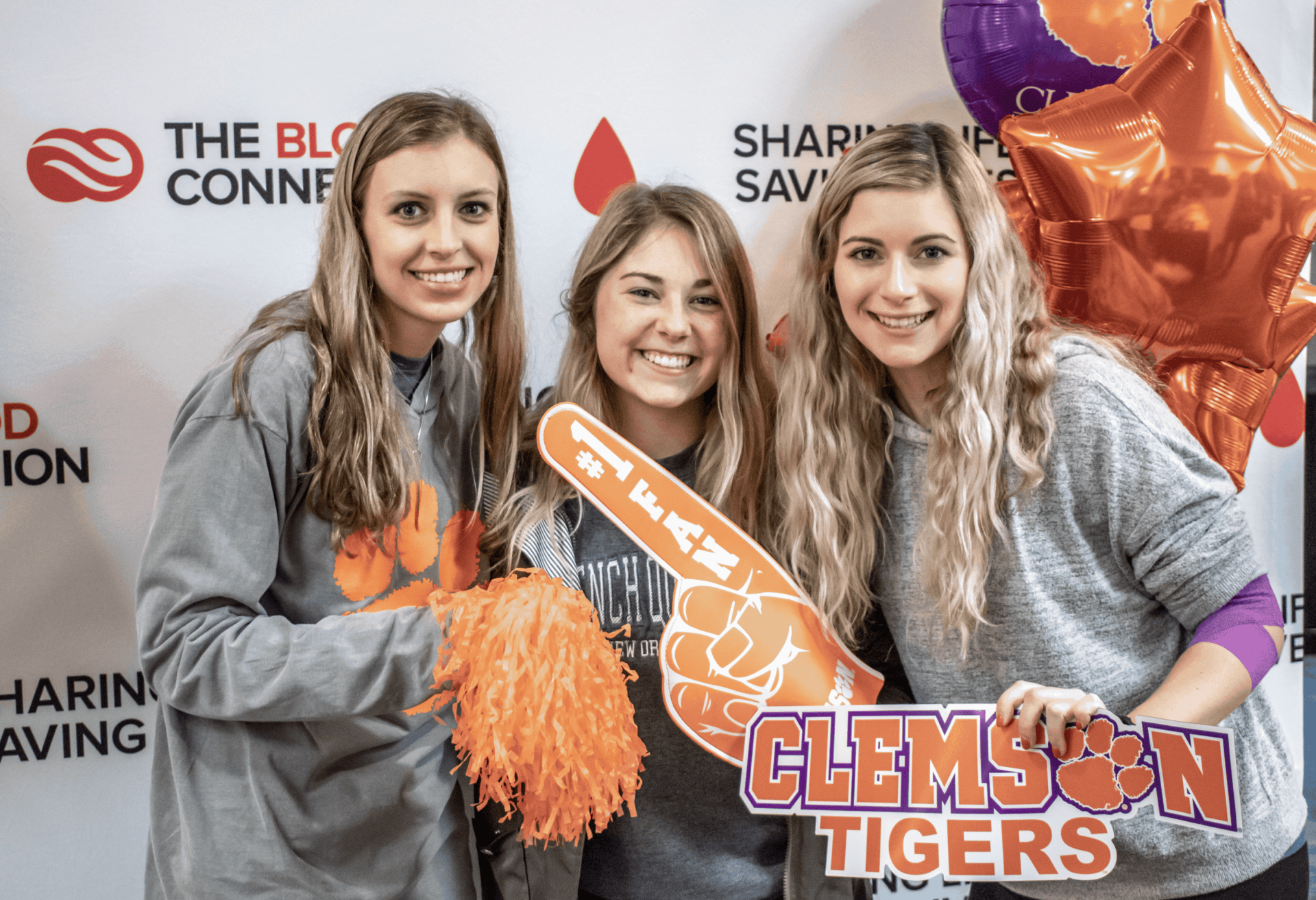 Reserve Your Spot
Make An Appointment
Click on the links below to make an appointment
Hendrix Student Center | 10am - 7pm
Bowman Field | 1pm - 6pm
Vickery Hall | 10am - 6pm
Riggs Hall | 10am - 6pm
Academic Success Center | 10am - 6pm
Fernow | 10am-6pm
Watts | 10am-2pm
Douthit | 3pm-7pm